BRIGITTA KOCSIS


NEWS/ EVENTS/ EXHIBITIONS/
PUBLICATION



UPCOMING

Recepient of the

Helen Frankenthaler Fellowship 2020

. Vermont Studio Center, U.S.

Group exhibition at the

Diefenbunker Museum, Ottawa, May 2020

organised by the Canadian-Hungarian Artists Collective (CHAC)


PAST EVENTS
Contingent Bodies, January - March, 2019


Westmount Magazine. "Contingent Bodies:
Metamorphosis in the moment" by Willow Loveday Little", January 10th, 2019. Monteal, QCs
https://www.westmountmag.ca/brigitta-kocsis

Canadian Art magazine - Gallery Day Vancouver
https://canadianart.ca/news/gallery-day-in-vancouver-2017/


Gomez, Laura. "Interview with Brigitta Kocsis." Rev. of artist Brigitta Kocsis,
Klassik Magazine International
Mag., n.d. Web. 6 Sept. 2018.
http://www.klassikmagazine.com/brigitta-kocsis/
CONTINGENT BODIES, curated by Glenn Alteen
March 2 – April 15, 2017
grunt gallery
Artist Talk: Saturday, March 4, 2017 @ 2pm.
Publication: Exhibition catalogue produced by grunt gallery featuring 19 paintings and an essay by Clint Burnham. Vancouver: grunt gallery. 2017. Softcover 9 inches x 6 inches, 32 pages. ISBN 978-1-988708-01-0. Printed in an edition of 400. Available from grunt. Funding for this project was obtained through The Hamber Foundation and the British Columbia Arts Council. Launched March 2, 2017, at grunt gallery.
2015. március.13.
Szegedi Tudományegyetem
, Szeged, HU
Article (Hungarian) by
Perjesne, Dozsa Erzsebet: Brigitta Kocsis Magnetic Fields
Magnetic Fields, curated by Yukka Haverinnen
Balssi Institute, Helsinki, Finland.

Portia Priegert
: Featured Artists: Brigitta Kocsis click here:
GalleriesWest Anniversary Issue
, Vol 10 No 3, September 1, 2011. Featured Artists: Brigitta Kocsis.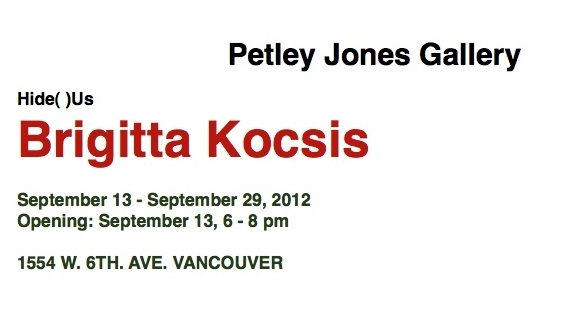 Secret Mechanisms
curated by Lubos Culan, Vernon Public Art Gallery, BC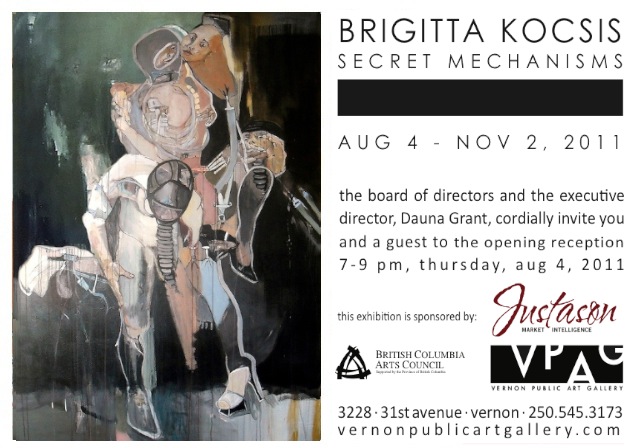 All content © Brigitta Kocsis and not to be reproduced without written permission.